Lisnagry Jessica of Bearnabui
Date of birth: August 12,1994
Chulchoill Elan x Ir UK Ch Bearnabui Jacinta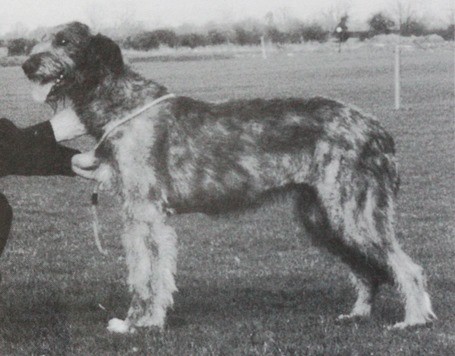 Maggie Wilkins placed Jessica lst in Graduate Bitch at the IWCI Club Show 1997
Maggie wrote:
"...well-balanced quality bitch with kind expression. Lovely top line into strong Hindquarters. On the move she covered plenty of ground."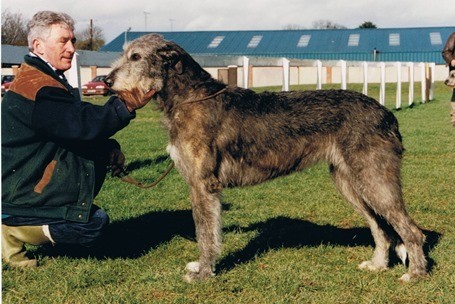 Lightly shown in 1997, Jessica started the year well by winning Best of Breed at our Club Open show under Geraldine Redmond.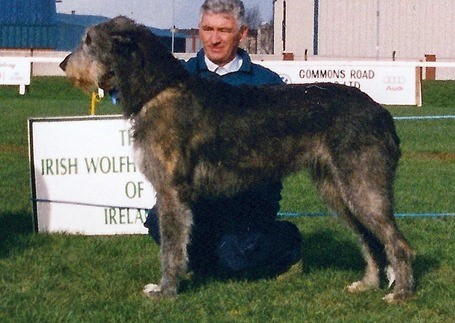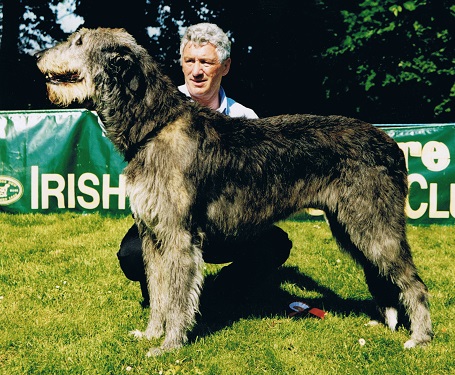 Jessica 1997
Jessica won her class at our breed championship show and Reserve Green Star at the Irish Breeds Championship show. She finished her year with Green Star, Best of Breed and Best in Hound Group under Mrs Ika Peiler at the IKC All Breed Championship show in November.
IWCI Club Show 1998 Mrs Els Swelheim placed Jessica 1st in Open Bitch. Critique; "
excellent type, outstanding feminine head , well carried ears, very nice neck, good long shoulder, upper-arm could lie a bit more back. Good legs and feet, good spring of rib, good croup."
Jessica's wins in
1998
Combined Canine, Green Star under Dermot Drum
Munster Canine, Green Star under Mr R Good
Jenny Dove awarded her Green Star at the Irish Ladies Kennels Association
Rodney McDowell awarded her Best of Breed
Green Star Bitch under John Minchin at Cloghran (IKC champ show)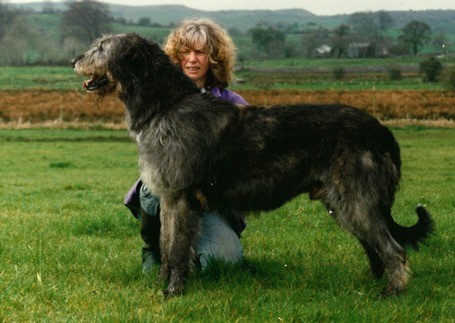 Jessica's sire, Chulchoill Elan
Pedigree